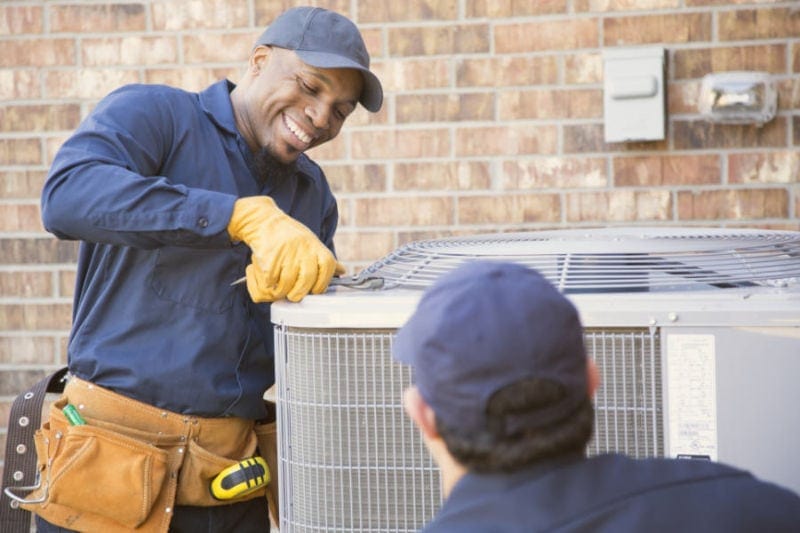 Do you want the heating, ventilation, and air conditioning (HVAC) equipment in your Novi home to operate efficiently year-round?
Are you eager to find a way to increase your comfort, improve your indoor air quality (IAQ), and lower your heating and cooling expenses?
Professional maintenance is the answer!
There's no better way to ensure your HVAC system receives the regular maintenance it requires than by signing up for a residential maintenance agreement plan.
 At Harriman Heating & Air Conditioning, we offer several options to help you achieve your heating and cooling goals without compromising your budget.
From offering the most trusted HVAC installation, replacement, and repairs to providing top-quality maintenance services in Michigan, our experts have you covered.
No matter your HVAC needs or concerns, we are here to support you!
Benefits of Our Maintenance Agreement Plan
When you sign up for one of our maintenance plans at Harriman Heating & Air Conditioning, you can count on these great perks:
Annual 21-point inspections (one for heating equipment and one for cooling equipment)
Discounted rate on repairs
Repair warranty
Reduced diagnostic fees
Priority scheduling
No overtimes rates
Inflation protection
Depending on your maintenance agreement plan, you could earn an annual accrual of funds to use toward a new system purchase. Our Gold and Platinum maintenance agreement plans come with the option for a blower wheel cleaning, burner cleaning, coil cleaning, and condensate treatment as well.
But what really sets our maintenance plan apart from what is offered by the competition? We're glad you asked!
Our team of professionals is committed to providing you with the best maintenance service at a fair price. We want you to get the most out of your equipment, enjoy reduced heating and cooling expenses, and extend the service life of your equipment.
Each of the special offerings our maintenance agreement plans provide is designed with you in mind. When your equipment operates to the best of its capabilities, it performs better, uses less energy, and helps you save.
Your satisfaction is important to us, which is why we work hard to provide exceptional services and help your equipment to achieve these goals.
Why Is HVAC Maintenance Important?
Our Harriman Heating & Air Conditioning professionals recommend scheduling maintenance for your HVAC system at least twice a year— during the spring for your air conditioner (AC) and in the fall for your furnace.
Maintenance is key for a variety of reasons. It helps prevent problems that can occur over time from regular wear and tear. Reduce the risk of a costly and inconvenient problem by being proactive and scheduling maintenance.
In fact, keeping up with routine HVAC maintenance may reduce the risk of breakdowns that require expensive repairs by up to 95 percent, according to the Indoor Air Quality Association (IAQA).
Our maintenance agreement plans include annual service visits and inspections for your heating and cooling equipment. That's right—we clean and check your system!
Signing up for our maintenance plan helps ensure you never miss a critical maintenance visit and keep your HVAC equipment running as efficiently and safely as possible.
Here are some of the other advantages routine maintenance will provide:
Helps extend the service life of your equipment
Reduces the risk of a complete breakdown
Supports optimal efficiency
Decreases your energy expenses
Look to our professionals when you want top HVAC installation, replacement, repair, and maintenance services for a comfortable home.
Sign Up for Our Maintenance Agreement Plan Today!
Sign up for our maintenance agreement plan and start enjoying a more efficient HVAC system in your Novi, MI, home. Our Harriman Heating & Air Conditioning professionals can recommend the best plan for you and your home. Give us a call at 734-271-6200 to get started or request service online.