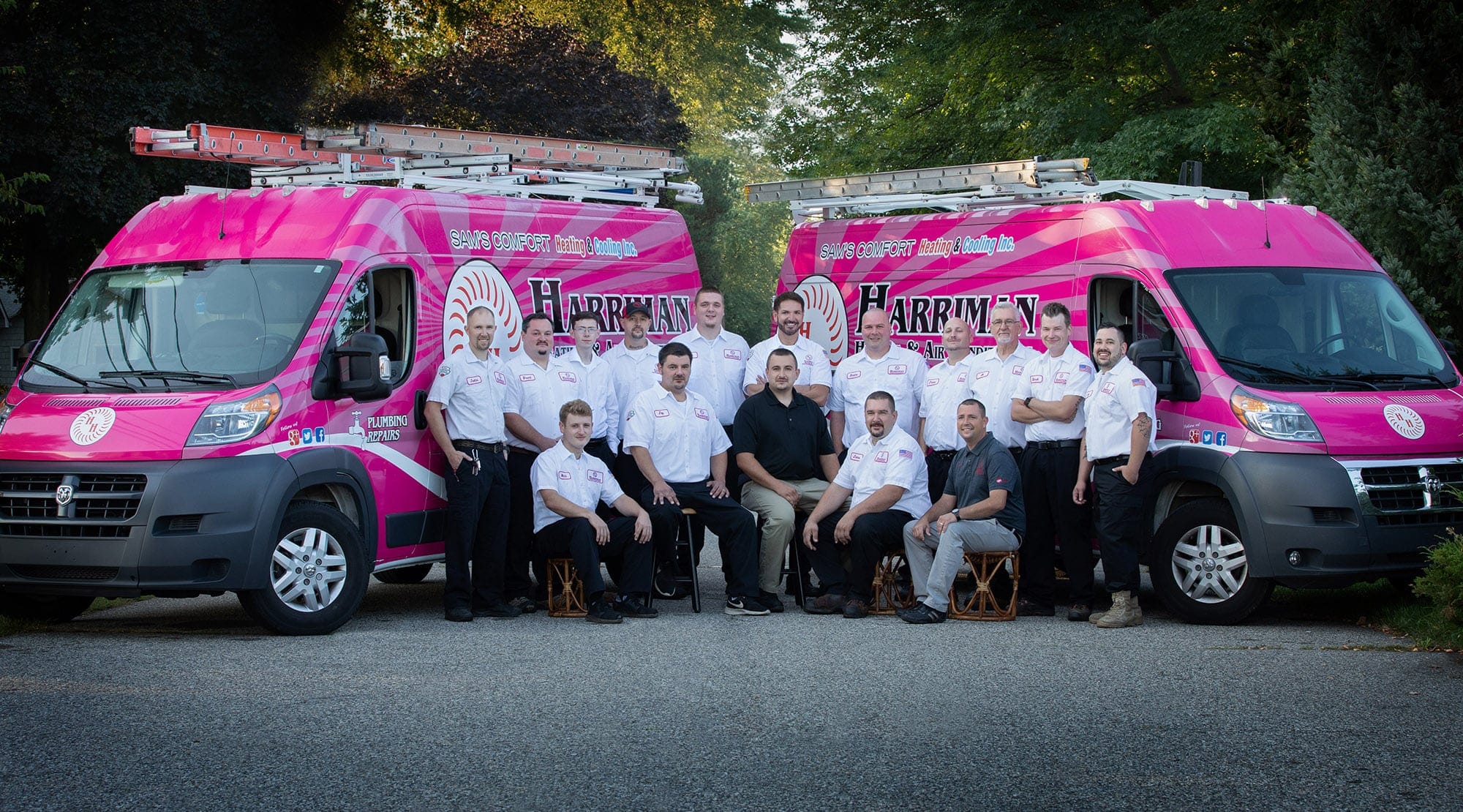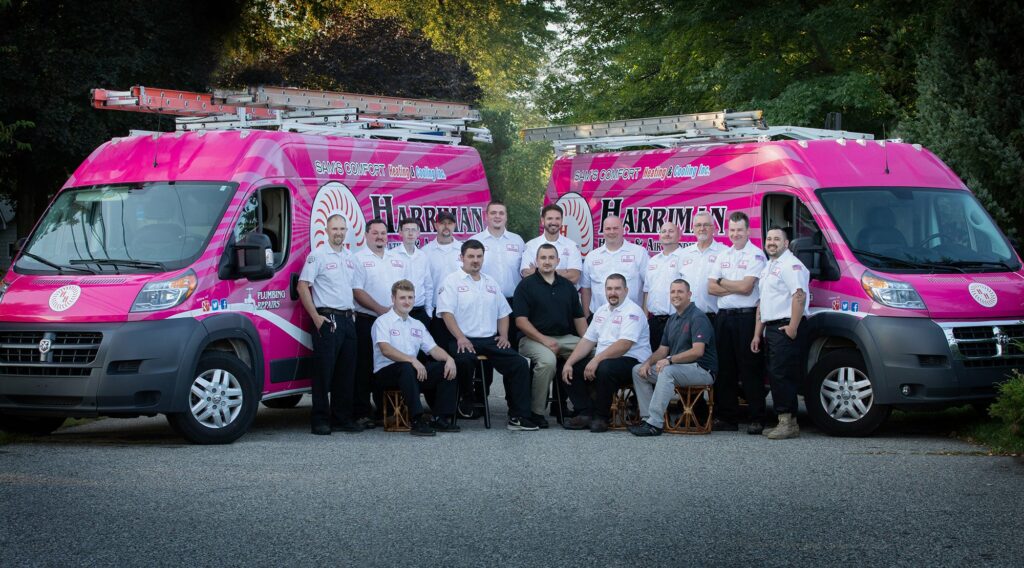 October is Breast Cancer Awareness Month. You have seen the pink ribbon. Maybe you have even worn the pink ribbon.
At Harriman Heating & Air Conditioning, we support breast cancer awareness not only in October, but all year long.
What's Behind the Pink?
You may have noticed we use pink pretty liberally in most things we do. We feature pink on our website, on our Harriman Heating & Air Conditioning trucks, in our advertising.
Our entire team is committed to helping raise awareness about breast cancer. As a member of our Michigan community, we believe it's critical to join the fight to help save lives.
We know breast cancer is not just for women. Though it's the most common cancer in women the world over, both men and women can develop it.
Having the color pink prominently associated with our company is our way to keep it out in front all year long—every day, every year. When Metro Detroit area people see us drive by in our pink trucks, we hope they lend a thought to breast cancer—even subconsciously.
Breast Cancer and Pink Ribbons
Breast Cancer Awareness Month originated back in 1985. It was a partnership between the American Cancer Society and the now-defunct British company Imperial Chemical Industries (ICI).
As a survivor of breast cancer herself, former First Lady Betty Ford helped kick off the inaugural week-long event. Having been diagnosed earlier with this cancer during President Ford's term, she helped to focus the spotlight on this devastating disease.
The pink ribbon joined the fight after an uncertain beginning. Charlotte Haley, a 68-year-old breast cancer survivor, began her own grassroots campaign to raise breast cancer awareness. Her efforts started with a peach ribbon.
It wasn't long before cosmetic giant Estée Lauder Companies took notice and wanted to further Ms. Haley's efforts. But Ms. Haley declined, believing it would commercialize her mission. As a result, the Estée Lauder legal team chose to use pink instead—and so began the journey of the pink ribbon.
Some Startling Statistics
One of the original goals of Breast Cancer Awareness Month was to educate women about breast cancer. The effort aimed to convince women to take charge of their breast health with mammograms and self-examinations.
Being proactive about breast health results in early cancer detection, which in turn saves lives. The Prevent Cancer Foundation states more than 268,600 women and 2,600 men will be diagnosed in America with invasive breast cancer this year, but if detected early, the five-year survival rate is 99 percent.
The World Health Organization (WHO) reports this worldwide staggering statistic: there are about 1.38 million new cases and 458,000 deaths from breast cancer each year.
We Want to Help
Again, as part of the Michigan community, we want to help spread the word and do what we can to save lives from breast cancer. Take advantage of these complimentary online eBooks to download and read:
• Breast Problems That Aren't Breast Cancer from the National Breast Cancer Foundation, Inc.
• Breast Health Education for Young Women Facilitator's Guide from the Prevent Cancer Foundation
• What Every Woman Should Know About Breast Cancer from the Project Cancer Champions
Contact Harriman Heating & Air Conditioning
At Harriman Heating & Air Conditioning, our first priority is ensuring your safety and comfort in Farmington Hills, MI—this includes spreading awareness about Breast Cancer Awareness Month. Call us at 734-271-6200 or request service online to speak with us today about HVAC—or even our pink trucks!