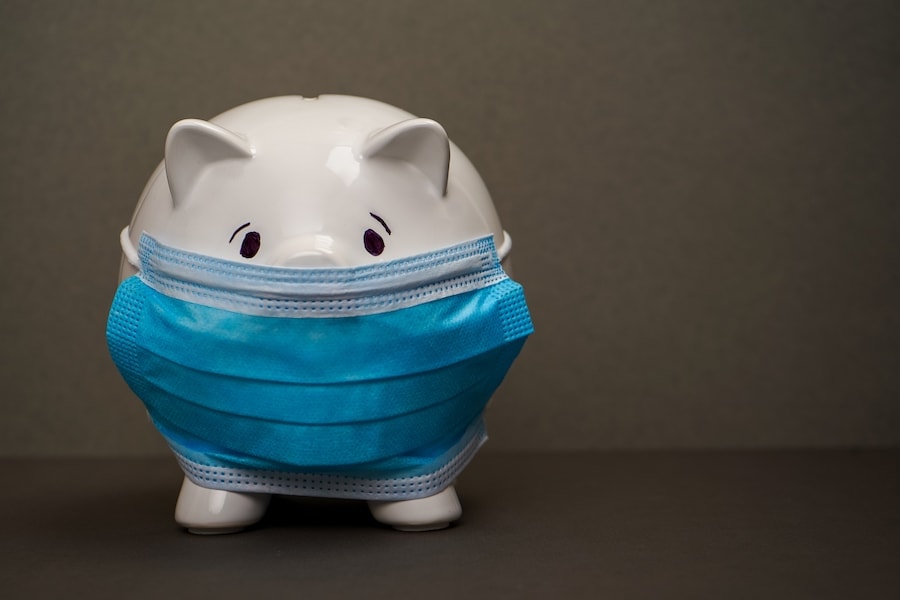 When the temperatures soar, your energy costs do not have to roar. In other words, keep those electric bills from shocking you.
With nearly a full 25 years of ensuring ultimate comfort to the residences and businesses of Farmington Hills and the surrounding communities, we at Harriman Heating & Air Conditioning want to share our collective professional expertise to help you save money on your energy bills. After all, summer should remain the best time to have worry-free fun in the Michigan sun.
Keep Your Air Conditioner Performing Optimally
Do not wait to schedule your appointment to have our trained experts conduct a full, detailed inspection of your heating, ventilation, and air conditioning (HVAC) system. Our team will check the fluid levels, clean off components, and tune up your air conditioning (AC) system to minimize any chance of a costly, inconvenient breakdown over the hot summer season.
This small investment not only ensures your air conditioner is running effectively and efficiently, but it can also increase the life span of your entire HVAC system, saving you all the more money down the road.
A well-maintained air conditioner will operate competently for approximately 15 to 20 years, with proper maintenance. If you have an older system, do not rule out the thought of replacing it with a new one, because current models are more energy efficient and will cut down your utility costs and repairs.
Be neat and tidy: Keeping your HVAC equipment well maintained and clear from debris will boost your system's overall efficiency. Keep grass, weeds, and other debris away from your outdoor air conditioning condenser unit.
To maximize air circulation and high indoor air quality, be sure your air ducts and vents are clean and clear. Of course, it goes without saying to perform regular air filter changes. Our professionals recommend every three months, more so if you have allergies, pets, smokers, asthma, or other chronic respiratory conditions in your Farmington Hills home.
Upgrade Your Thermostat
Since smart technology tools are becoming less expensive and more powerful every day, you may want to seriously consider the purchase of a smart thermostat. Although features may vary, they all have the goal of keeping you and your family as comfortable as possible with as little energy usage as possible.
A smart thermostat can save you loads of dollars over the summer by automatically programming your indoor temperature to match the times you and your loved ones are home or away, sleeping or awake. For example, you can adjust the temperature of your home for certain days and times of the week that mimic your schedule. 
Some systems allow you to fine-tune the comfort setting in specific rooms or zones of your home to accommodate the temperature preferences of different family members. Additionally, you can adjust things remotely via your smartphone, laptop, or other devices, giving you more control whether you are at home or away. Purchase a thermostat that not only controls your room temperature but also alerts you to possible issues with your HVAC equipment.
Even when you are at home during the summer, leave the thermostat setting as high as possible to save energy. While it can be mighty tempting to blast cool air, remember every degree you maximize above 72 degrees Fahrenheit minimizes your energy cost. The US Department of Energy (DOE) concurs, recommending you think about setting the temperature as high as you can without sacrificing comfort. 
Another fact per the DOE: You can actually save up to 10 percent on your heating and cooling bills just by dialing back your thermostat 7 to 10 degrees Fahrenheit for eight hours a day from its normal setting.
Utilize Your Windows and Fans
Outdoor temperatures tend to be lower in the nighttime than in the daytime, so you may want to draw in that air by opening your windows and running your fans. While many Michigan homes have built-in ceiling fans, portable versions are effective and affordable as an alternative. 
Remember, fans can be used along with air conditioning to keep cooler air moving. As soon as the sun rises in the morning, close and cover your windows by drawing the blinds or curtains to hold the cool air inside.
These simple steps can eliminate or minimize the need to run your air conditioner during the day, steadily saving you money on your monthly utility bills.
Reduce Your Indoor Heat Generators
Phones, TVs, computers, and other electronic devices use energy and generate heat. When you are through using them, turn them off. And keep them away from the thermostat—your tablet can cause an incorrect temperature read and trick the thermostat into thinking your home is warmer than it really is, which will activate your air conditioner.
Cooking produces a lot of heat, so try to use the oven only when necessary. Microwaves and stoves tend to generate less heat. Or you can go for the summer tradition of outdoor grilling to keep the heat out of the house.
In addition, do your laundry and run your dishwasher only with full loads, and use cold or warm water instead of hot. Hang the laundry outdoors and air dry dishes. If you have not already, switch to LED (light-emitting diode) lightbulbs for your entire home since they produce much less heat and last far longer.
Start Saving and Contact Us Today!
Our highly trained and experienced team at Harriman Heating & Air Conditioning in Farmington Hills, MI, is more than happy to answer any questions you have and provide further information on saving energy during all the hot times in the summer sun. Call 734-271-6200 or request service online now.